HIS 111
Unit 15: Final Exam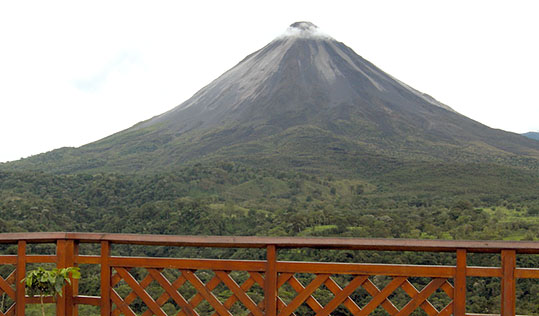 Arenal volcano (Volcán Arenal), a "young volcano" in Costa Rica; photo credit Viraj David.

What you must do in this unit
What you can do in this unit
Some videos that you can watch for this unit
Christopher Columbus (biography)
For extra credit please suggest to your instructor a relevant video for this unit of the course. Send the title of the video, the URL and a brief explanation of why you find the video interesting and applicable to the material that is being studied in this unit.
Extra Credit Options
For up to 5 points of extra credit, you can submit the answers to the Columbus Journal study questions. Please write in formal, complete sentences.
For extra credit up to 5 points, we are collecting pictures of McDonalds restaurants from locations around the world (not in the US) for some remarks about the spread of pop culture in the world. If you are willing to send any photos (It must be a photo that you have taken yourself.), you will receive credit if we use the photo. Please attach the photo to an email to Professor Evans at cevans@nvcc.edu
Unit Learning Objectives
Upon successful completion of this unit, you will be able to (1) identify some of the motivations for Europeans to undertake the voyages of of exploration, (2) describe the characteristics of America, Africa and Asia when these areas were "discovered" by Europeans and (3) analyze a historical primary source.
This page is copyright © 2006-17, C.T. Evans
For information contact cevans@nvcc.edu