HIS 102
Unit 5: Industrial Revolution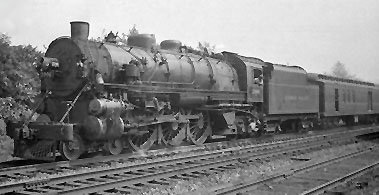 A Lehigh Valley locomotive speeding along the Lehigh Valley Railroad mainline in Eastern Pennsylvania. The LVRR ran through my hometown of Slatington, PA, and it was one of many railroads which I remember from my childhood in the area. Railroads really were the driving force behind the Industrial Revolution of the nineteenth century.

What you must do in this unit
What you can do in this unit
Some videos that you can watch for this unit
John Merriman - Yale, Industrial Revolutions
For extra credit please suggest to your instructor a relevant video for this unit of the course. Send the title of the video, the URL and a brief explanation of why you find the video interesting and applicable to the material that is being studied in this unit.
Extra Credit Options
Unit Learning Objectives
Upon successful completion of this unit, you will be able to (1) identify some of the key inventions during the Industrial Revolution, (2) assess the causes and effects of industrialization in the western world and (3) analyze a historical source.
This page is copyright © 2006-20, C.T. Evans
For information contact cevans@nvcc.edu